University of Divine Grace
Chisinau, Moldova
About Us
NPC has had a close relationship with the University Divitia Gratiae (UDG --University of Divine Grace) since the school's founding in 1994. The first Protestant seminary in Moldova for pastors and lay leaders, UDG offers undergraduate programs--Pastoral Theology, Intercultural Studies--Missions, Business/Management, and Social Work and graduate programs in Leadership/Management and Practical Theology. It has about 150 full-time students at its Chisinau campus and 250 part-time students at extension programs in Russia and Central Asia.
Beginning in the early 1990s, National Presbyterian developed a close relationship with the Bethany Baptist Church in Belts, Moldova. Bethany Baptist has approximately the same size congregation as NPC and ministers to its members in many ways, with an active evangelism program that reaches out to the city of Belts (180,000 population). The church grew so much in the 1990s that by 2002, five congregations developed from the original single congregation. NPC members in the late 1990s raised money for a generator to help in the construction of one of those churches, and in a summer camp the Belts churches operate.
NPC has had a variety of contacts with UDG, which was begun by one of Bethany's former pastors, Valeriu Ghiletchi. The students, nearly all of whom are on scholarship, usually come from about ten former Communist countries. NPC cooperates in its support of UDG through its association with Keys Connections, UDG's non-profit affiliate in Liverpool, PA. Apart from its work with UDG, from 2008-2016, NPC was very active in Moldova with the Moldova Marriage Ministry, an effort with the Moldova Baptist Union and Alpha Ministries International in London to provide marriage enrichment to couples in Moldova.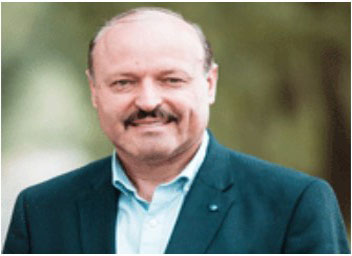 Reverend Valeriu Ghiletchi is UDG's Co-founder and former Rector. Ghiletchi has been a member of the Moldovan Parliament and Bishop of the Baptist Church. Ghiletchi remains involved with UDG and is one of NPC's principal contacts in Moldova.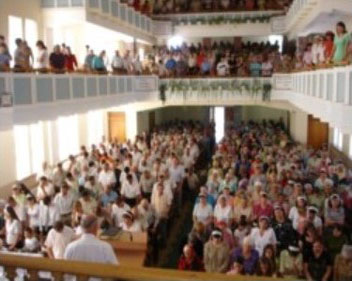 Interior view of the Bethany Church in Belts, Moldova. Nearly all services are full beyond capacity. NPC has connections at Bethany and with other Baptist churches in Belts.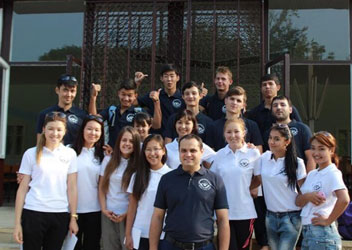 Completion of UDG's new education building in 2016 enabled the further expansion of educational opportunities to Central Asian students, an outreach developing since the late 1990s.